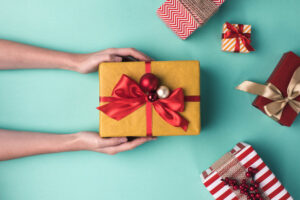 As we start getting ready for the holiday season in Raleigh, many of us are at a loss as to what to give after such an unusual year. While estate planning may not be the first gift idea on your list, we think it might be the perfect gift for loved ones.
Here are four reasons why we think estate planning is the perfect Christmas gift:
The gift of security: As the old saying goes, the only things you can count on are death and taxes, and estate planning gives people the opportunity to control how those two will affect their loved ones.
Focus on family and loved ones: There's a lot of talk around the holidays about the importance of family and those we love, but how to show that we care is typically by spending on some gift that a company wants us to give. True focus on loved ones means wanting to take care of them even after we're gone.
Relive memories: When people think of making a will, they usually picture a document saying who gets what. Although there's a lot more to estate planning than that, it's still a big part of the process. To go through this at the holidays can often help people relive memories. Great Grandma Sue's turkey platter will bring up the memory of when the turkey slipped off of it and onto the floor, an estate ring might conjure up memories of all the beautiful family weddings and so on.
Fewer junk gifts: After spending more time at home than ever, many people are realizing how much stuff they have and that they really don't need all these objects cluttering up their homes. Estate planning is a gift that doesn't clutter anything up and lets people prioritize what's important in their lives.
Estate planning can be a great present for families this holiday. Contact Thornton Law Firm to give the gift of estate planning.