As the population of the Triangle area ages towards retirement, many are now looking at how they want to spend their golden years. A popular choice is to age at home, where people avoid moving to retirement centers or assisted living facilities. This choice requires a lot of preparation, as well as a good estate plan to make it happen.
Here are four parts that should be included in an estate plan for those planning on aging at home: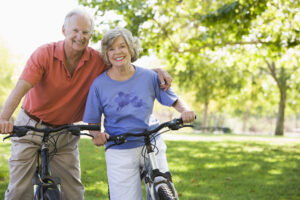 Medical care: Include medical care in the estate plan. This can be in the form of allocating funds for in-home healthcare staff and equipment, a living will, transportation to healthcare, and any other considerations.
Home considerations: An easy thing to overlook when planning on growing old in the home is the home itself. The estate plan should explicitly include the definition of home. To some, it may mean 'not in a medical facility or assisted living center' but would be fine moving to a smaller home, while others, it may mean the home they currently live in.
Create a team: It is extremely important to name a team of people who will ensure the estate plan is followed to expectations. Having an executor, and those with health and legal power of attorney know their role and be kept up-to-date with any changes is critical in being able to age in your home.
Consider a trust: Trusts can give people more control over how their estate is handled. Turning over the properties and assets to a trust may help maintain stability as the person ages and changes happen.
As always, proper documentation and communication to the parties involved are essential to making an
estate plan work. Most people don't think to add plans for aging to their estate plan, but it is an important part. Contact Thornton Law Firm to get started.