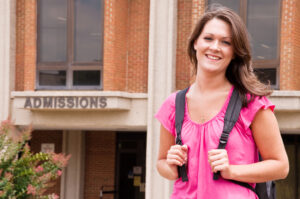 Many students in the Raleigh area are getting ready to head off to college in a few months. With all the details of graduation, estate planning is often forgotten. After all, the students are typically still part of the parent's insurance and care. Nothing changes, right? Wrong. Despite who pays the bills, legally, an 18-year-old is an adult which means that if something were to happen to them, the parents may not have the right to help manage the situation unless they are legally allowed to through estate planning documents.
Here are four estate planning documents that college students need:
HIPPA waiver: This document allows health information to be given to a third party. More than one person can be added to this. However, it doesn't allow for decisions on healthcare to be made on behalf of the originator.
Healthcare power of attorney: This document gives a third party the ability to make health decisions on the originator's behalf should that person become unable to take care of themselves.
Durable/Financial power of attorney: Yes, one power of attorney isn't enough. While a durable power of attorney could go to the same person as a health care power of attorney, this will allow for the financial and legal choices to be taken over by a third party should the originator not be able to do so.
Will: This is a great time to start a basic will for the student. They may not have tons of assets, but wills can include a person's wishes, not just asset distribution.
Keep in mind that this applies even if the young adult is still living at home. This is all part of the process of kids transitioning to adults. Sometimes it's harder for the parents to realize the child is growing than it is for the child to move to a new phase of life. Thornton Law Firm can help with these estate planning documents for your college-aged child. Contact us to get started.