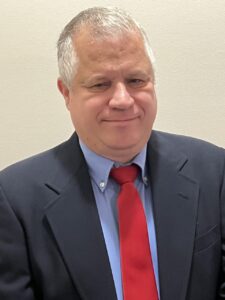 JAMES CHADWICK THORNTON (CHAD)
Chad was born and raised in Eastern North Carolina and has been a licensed North Carolina attorney since 1997. He received both his law degree and bachelor's degree in Business Administration from the University of North Carolina at Chapel Hill. Chad practices in the area of estate planning, which includes the drafting of wills, trusts, living wills, healthcare powers of attorney, durable powers of attorney, and other related documents. He also helps clients with setting up of small businesses and he offers assistance with real estate document preparation, title searches, and evictions.
People have hectic lives and busy schedules. It can be difficult to find the time to sit down and meet with someone during the day to discuss estate planning needs. Being a busy father of two, Chad understands this problem, so he travels to meet with his clients at a time and place of their choosing. He covers Raleigh, Durham, Chapel Hill and will travel to neighboring counties including Johnston, Harnett, Granville, Franklin, Nash and Wilson.
In his spare time, Chad enjoys spending time with his two children. He also enjoys traveling, reading, playing golf and watching any sport involving his beloved Tar Heels.
Chad is a proud member of the following organizations:
North Carolina State Bar
Wake County Bar Association
10th Judicial District Bar
Federal Court: Eastern, Middle and Western Districts of North Carolina
Alpha Kappa Psi Fraternity
"Doing something like this is never easy. Our experience was very informative, (we learned a lot in the process) everything was explained to use so we understood, and Chad made us feel at ease talking about some hard topics. We are incredibly happy with this company and our experience and highly recommend them!"
"Great experience. We had just had our first child and needed to get a will and several other important documents together. Chad came to our house after work when both my husband and I could be there. That saved us from having to bring the baby into a firm or bank. He easily explained all the paperwork, what it was for, why we might need it, and walked us through the whole process very patiently. He drafted the documents, sent them via email for us to review, and once finalized came to our house, again, to sign and notarize the files. There was also a part of the paper work that needed to be on file with the courthouse downtown. He delivered it for us and saved us a trip with the baby yet again! Quick, easy, and affordable. Highly recommend!"
"Chad was wonderful to work with! First of all, he was willing to come right to our house so my husband and I didn't have to try and entertain our two little kids while also answering questions for a will and trust. He knows his stuff and was professional, but very personable as well! And hiring him was very affordable, especially considering being a one-income family! Highly recommend him!!"
"We had a wonderful experience with Chad. He came to our house, which was extremely convenient considering we have 3 kids. He was very patient and explained the benefits of all the different documents that we were interested in. He was very knowledgeable and helpful with the questions we had. I would definitely recommend Thornton Law Firm!"
"Chad made it so easy to get our wills and healthcare power of attorney forms completed. It was such a relief to have it done. Professional, kind, knowledgable, and flexible to work with."
"I met with Chad at The Thornton Law Firm and he did a 30 minute consultation with me at Sola Coffee Cafe last Friday. He was personable, friendly and knowledgeable. He delivered my paperwork today and now I feel a load lifted from my shoulders. Thank you Chad Thornton for helping me with this task."
"Chad is awesome! Made getting this chore done very easy. He came to us and notarized too!"