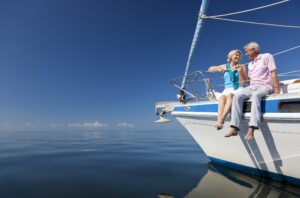 Retirement is a great milestone in everyone's life. All those years of hard work and budgeting are now about to pay off! It's exciting, but also scary. There are so many new things to navigate, such as a new budget and a change in healthcare. It's also an important time to think about a person's estate plan. As more and more people choose Raleigh as their new home after retirement, we want to make sure their overall estate plan is being considered as they step into this new phase of life.
Here are a few things to consider about estate plan when retiring:
Do you have enough to live off of? Make sure you are financially secure to retire. This may mean selling off some assets, even if someone is supposed to inherit them. Take care of yourself first.
Review beneficiaries: Many people set beneficiaries when they first open accounts or set up investment plans, such as 401(k). Retirement is a good time to make sure all accounts still reflect one's intent, but especially retirement accounts. It's easy to forget the details of something that was set up decades earlier. Now is the time to update it all.
Tax considerations: With a fixed income, many people want to reduce how much they pay in taxes. Look into trusts or transferring savings into Roth accounts to help with taxes. This will vary greatly from person to person.
End of life considerations: While retirement isn't end-of-life, this is a good time to review one's expectations for end-of-life care and make sure loved ones understand those wishes. This doesn't just include a living will or a health care power of attorney. End of life consists of everything that one wants to happen should one not be able to make choices for oneself and how one plans to make sure that those expectations are met.
If you've retired or are close to that milestone, let Thornton Law Firm help with your estate planning needs.