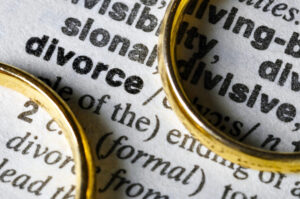 Divorce is a huge life change that can come with some complications. If you are going through a divorce, make sure your estate plan is taken care of as early as possible.  Your estate plan breaks down how money will be inherited and spent if one were to pass away. For this reason, going through a divorce requires major changes be made to an estate plan.
Implications of divorce on estate plans:
Separation period: Estate plans need to change as soon as a separation is agreed upon. In North Carolina, a divorce can be filed after being separated a year and one day. If something were to happen between the separation period, the spouse could still gain control of all of your assets. To avoid this, make sure the estate plan has already changed as soon as the separation is official.
Wills: After a divorce is finalized, everything in the will that is in favor of the spouse will be revoked. If a new will is made prior to divorce, the spouse can still file an elective share claim upon death. However, a separation agreement can have the spouse waive the right to an elective share claim.
Trusts: Revocable trusts will nullify the former spouse's interests in the trust when divorce is finalized if the trust is set up solely in your name to start with (although if the trust is in both spouses' names, you will have to agree on a division of assets in it). Irrevocable trusts, however, do not nullify the former spouse regardless of divorce. Irrevocable trusts should include language stating that a divorce nullifies the former spouse, to get around this.
Beneficiaries: Assets that allow a beneficiary to be designated are not controlled by a will or trust. These assets will be paid to whoever is listed as the beneficiary, regardless of a divorce or separation. Make sure to change this designation as soon as possible if you don't want the former spouse to benefit from them.
Divorce is a long and hard process legally, financially, and mentally. It's vital to update an estate plan as soon as the separation is agreed upon in order to avoid running into obstacles later on. If you're looking for help with the divorce process, make sure to contact Thornton Law Firm today!