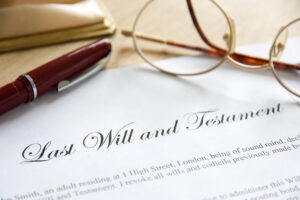 We're about six months into the coronavirus pandemic, and it's safe to say that our world has changed in ways nobody could see coming. Among these changes, we've seen adjustments in how people in Raleigh, NC are approaching estate planning in light of the pandemic.
Here are three ways that we're seeing estate planning be affected during the pandemic:
Creation or update of estate plans: The uncertainty of the pandemic is making people think about their estates and therefore are setting up estate plans. We're seeing this a lot among essential workers such as first responders and those working in the medical field, but there's been an increase in estate plans across the board. Being able to have one's estate settled gives people a sense of security and control over this unknown situation.
Medical considerations: With health being foremost on a lot of people's minds these days, many are updating their estate plans to make sure health matters are factored in. Things like health care powers of attorney, living wills, and provisions on how they'd prefer to be taken care of are being added to many estate plans and for good reason. There's a lot of peace of mind in knowing that one's wishes will be followed should the worst happen.
Power of Attorney: People want to make sure they can take care of their loved ones and that their loved ones can take care of them in case they become incapacitated. Setting up health care and financial powers of attorney help people to better manage a loved one's care. Having powers of attorney for health issues and financial/legal matters is especially important for adults who live alone, young adults who are just now legal adults, or the elderly who depend on children to help with decisions.
The coronavirus pandemic has changed many things in our lives. If the pandemic has made you rethink your estate plans, contact Thornton Law Firm.