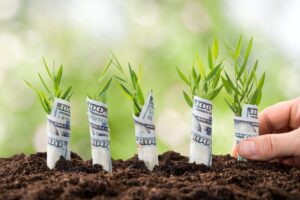 Financial trends can have an impact on more than just bank accounts. Some of these trends can have unforeseen effects on estate plans. As an estate planning law firm, we do our best to advise our Raleigh-area clients about how financial decisions can impact estate planning.
Here are some tips to keep in mind about financial trends and estate planning:
Keep estate planning goals in mind: Whatever the financial trend, keep in mind the ultimate estate planning goal. What kind of legacy do you want to leave for loved ones? Keeping the overall estate plan goal in mind will help when making financial decisions.
Financial law trends: It seems that each year there are more and more laws that change financial investments and therefore estate planning. Limits to IRAs, age requirements for investing, time limits on distribution… It's tough to keep up with the impact of these laws on an estate, but it's something that needs to be considered when making these choices.
Financial technology trends: Technology moves a mile a minute and there are constantly new investment and financial opportunities because of it. With so much digital wealth, estate plans need to be amended to include these assets, with special consideration as to how they will be distributed, not just who will receive them.
Spending trends: How people spend money now is different from generations before. People tend to live for today and enjoy the wealth they earn, which doesn't leave much for inheritors. What someone does with their money is their business, but it's a general courtesy to let potential inheritors have an idea that they won't be getting much if anything.
As financial trends come and go, it's important to think about how they might impact an overall estate plan. If you need to make revisions to your current estate plan to factor in financial trends, we are available to help. Contact Thornton Law Firm to get started.