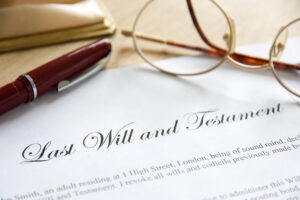 Estate planning can be a bit of an emotional process. Facing one's mortality, hashing out family dynamics, and setting one's legacy can be more taxing than people think. This is why finding the right estate lawyer for a person's unique situation is important. In the Raleigh-Durham area, there are many lawyers to choose from, but not all of them are the right fit.
Here are four tips to find the right lawyer for your estate planning:
Estate expertise: A lot of lawyers do a little bit of everything – parking tickets, real estate, etc. While there is overlap in some of the types of law, steer away from a 'jack of all trades' type of lawyer and work with one who knows the ins and outs of estate law, who can truly advise on best options.
Experience: Along the lines of expertise in a field, one might want an estate lawyer who has a lot of hands-on experience in the field. Knowing the laws and regulations is one thing, but having spent time with different families, working on different types of estates, and creating a variety of estate plans will let one know that the lawyer can handle whatever one's estate planning needs are.
Local expertise: Each state has different estate laws, so it's important to find someone who knows the area's laws and procedures. It's also helpful if the lawyer has a good working relationship with the courthouse and those who will be working on the estate.
Trust: One can check references and talk to friends, but it really takes meeting with someone and trusting your instinct. That gut check will let one know if that's the person one wants to trust with their legacy.
Deciding who will create an estate plan is an important decision. It's critical to have the right person working with you. Contact Thornton Law Firm to get started on your estate plan.