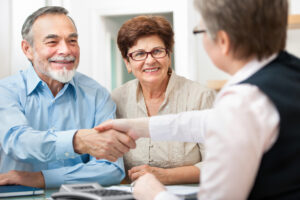 Lots of people rely on DIY law services, and while we respect the choices people make, we can't say we advise using DIY legal services. Today, we want to take a moment to talk about what we offer as opposed to the online services.
Here are three ways that Thornton Law Firm services are more beneficial than DIY legal services:
Convenience: Convenience is a big reason why people choose DIY services, but it's not as convenient as it may seem. It's still a process to figure out the forms and cater them to your situation, and many legal documents still need to be notarized and filed. At Thornton Law Firm, we travel to our clients and take care of a lot of the busywork so you don't have to.
Thoroughness: As lawyers, we have the depth of knowledge to be able to offer the services people need for their specific situation. A person may print out some forms that help to figure out who gets grandma's silver, but not have thought about digital property or other assets that they may not even know are assets. This is where working with an attorney is beyond what one can have with a DIY service.  Also, most DIY services try to cater to all 50 states.  Estate planning and probate laws can vary greatly from state to state.  Thornton Law Firm specializes and focuses on North Carolina law, so we can answer more specific questions about the laws in the state that you live and we can draft documents that meet North Carolina specifications.
Human element: Like with many things in life, working with another person, bouncing ideas and sharing of information just works better than an online search, especially in something that can be as emotional and delicate as estate planning. Working with a lawyer instead of printing off some forms online can make the process easier to go through.
Next time you search for legal advice, search for an actual lawyer, like us, who can use their expertise to make sure all legal needs are being met. Contact Thornton Law Firm to set up a consultation for estate planning and business law needs in the Raleigh and Durham areas.