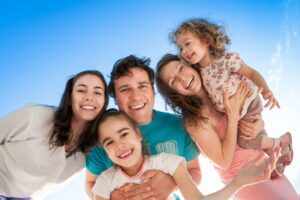 With many of us having extra time at home, we're taking the time to tackle those projects that are hard to get to during our normal schedules. For many, that means making sure their estate plan and assets are up to date and in order. Those with families might have some extra items to factor into an updated estate plan.
Here are three essential things every family needs to have in place:
Clear will and estate plan: When there are kids and families involved, make sure all details for a will, estate plan, distribution of assets, and any other plans are clear and in writing. It also helps to communicate these plans to the members of the family.
Guardianship plan for minors: Don't assume Uncle Jerry will take care of the kids should something happen to you. Have it in writing, with clear details of how funds should be handled and any expectations/requests for the child's upbringing, and make sure the person knows. Also, keep in mind that under North Carolina law, the courts have the final say as to who will be the guardian of your children.  However, under the North Carolina General Statutes, the courts have to give "substantial weight" to whom a parent names in a will.  Many parents choose to name an immediate guardian such as a trusted neighbor or friend who can take care of the children while the permanent guardians are able to arrive.
Memories: Beyond a will and an estate, there are other things that make up a family legacy. The traditions, memories, and stories are what make a family. Take the time to document all the stories, recipes, quirks, and details that make up a family's history.
As chaotic as the world is right now, it's helpful to be able to control something, and what better thing to control than our family's legacy? Updating an estate plan and will can ensure your family's future is secure. To set up or update an estate plan, contact Thornton Law Firm.