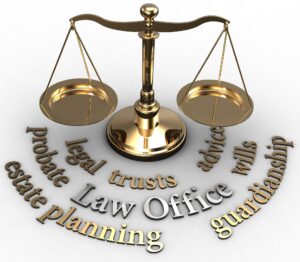 With so many people at home, many of us are catching up on those things we never quite get around to doing, like estate planning. The trick is making sure it's done right and done safely. At Thornton Law Firm, we're working hard with our clients throughout the Raleigh and Durham areas to help them get their estate plans in place while doing all we can to keep everyone safe.
Here's how we're making sure to keep our clients safe during the COVID-19 pandemic:
We come to you: We've been doing this for years, it's one of the many things that sets us apart from most lawyers. We are always willing to go to our clients to meet them where they are most comfortable. At this time especially, many of our clients prefer to stay home, so we're happy to already have a procedure in place to be able to go to them to help them create a will.
Distance and disinfecting: When meeting our clients, we're doing all we can to keep surfaces disinfected and keep our distance from others. We can wear a face mask and we carry disinfectant wipes with us at all times.
Technology at its best: Whenever possible, we're using technology to our advantage. With so many resources available for teleconferencing, digital signing and more, it makes sense to use technology to keep our clients and staff safe. If you do not wish to meet face-to-face for our initial consultations, we are happy to meet with you over the phone or through video conferencing, like with Zoom.
These times are strange, stressful and confusing. We are happy to help ease the confusion of creating an estate plan and making sure it's done correctly. Thankfully, we're able to still meet our clients' estate planning needs. We're happy to help create a new estate plan or update a current one during this time of social distancing. We take our client's needs and safety seriously, and are doing all we can to be there for them. Contact us if you'd like to set up a consultation for an estate plan.