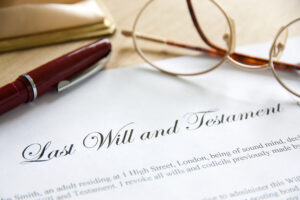 How are you spending your days during this time of social distancing? Many of us are taking advantage of our cleared calendars to think about those things that we never seem to get around to doing, like estate planning.
Here are some ways to prepare a will during social distancing:
Take care of the paperwork: Take stock of all assets, and make sure everything is up to date. Go through any and all accounts (both bank and investments) and properties, make sure title and ownership information is as it needs to be. For a lot of us, chances are life has changed a lot since we first thought about our assets. This is a great time to take a look at it all.
Think about wishes: Once a person knows what they have, they need to think about how they want their estate to be handled. Who will be a beneficiary? What about if one becomes incapable of making choices? Who will be an executor? Don't forget about newer family members and pets.
Work with a lawyer: In North Carolina, lawyers are deemed essential businesses and are excluded from the stay-at-home orders, which means people can work with someone who knows the ins and outs of preparing an estate plan. We have based our business on meeting the client where it's best for them, so keeping them safe is always our priority. Even through social distancing, we can still help create a will, and help you have peace of mind that it's being done right.  We can also meet through teleconferencing or through video conferencing if that is your preference in these times.
The world-wide pandemic we're living through is a grim reminder of why exactly we should all have an estate plan in place. Luckily, our team at Thornton Law Firm is able to help people in the Raleigh and Durham areas take advantage of this time to set up an estate plan. Contact us to see how we can help.