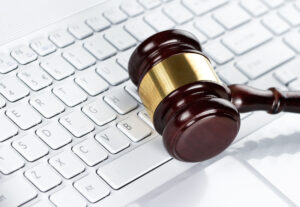 Just about everything can be done online, through email or by teleconferencing these days:  filing taxes, requesting a birth certificate, applying for a passport online, as well as many legal services.  This is especially helpful when dealing with a situation like the current Covid-19 pandemic where most residents are employing social distancing, working from home or "sheltering in place".
Although a lot of law firms are not meeting clients face to face, the need for legal documentations are still very present.  Thornton Law Firm can help you in a variety of ways by meeting and talking with you over the phone or online when it comes to discussing your estate planning needs and providing documents and services.
Thornton Law Firm specializes in:
Wills: A will is a document that states a person's final wishes.  It is often used to tell people who will get which of your assets when you do die. Also, perhaps most importantly for families with minor children, parents can name who they want to be the guardian of their children if both parents die.
Trusts: A trust allows a third party or entity to hold assets on behalf of and for the benefit of a beneficiary or beneficiaries.
Living Wills: A living will is a document that states the desire that your life not be prolonged by artificial means.
Durable POA: A durable power of attorney (DPOA) allows someone to make financial or legal decisions on your behalf.
HIPPA Privacy Authorization Form: A HIPPA Privacy Authorization Form allows a doctor or other health care provider to release your medical information to someone other than yourself.
Emergency Medical Authorization: Emergency Medical Authorization (EMA) is a limited health care power of attorney that allows for a caregiver of minor children other than the parents to seek medical attention if a child becomes sick or injured while in their care.
Contact Thornton Law Firm today to ensure your family is protected throughout the chaos of this pandemic.