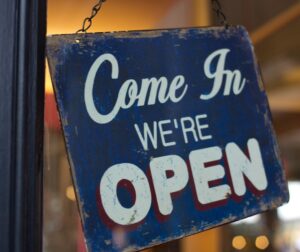 This year, we're seeing more and more people look into starting a new business. Since we offer small business legal services, we are happy to help keep the Triangle's entrepreneurial spirit going.
Here are four FAQs we regularly get asked about starting a business:
Do I need to register my business and deal with all that legal stuff? Yes! We realize a lot of small businesses just kind of evolve, like pet walking, baking, etc. But once you've committed to making it a true business, it's important to file the proper paperwork. It will help the business grow and avoid legal issues. As a bonus, it will make the business more appealing to customers because they'll know it's not a fly-by-night operation.
What type of business should I register?  Corporations and limited liability companies (LLCs) are required to be registered at the office of the North Carolina Secretary of State.
How expensive is it to form a company? This depends on the needs of the company. Legally, starting a business isn't as expensive as people think. Filing papers and setting up a corporation is more time consuming than it is expensive, and time is something that most business owners do not have.
How do I protect my personal assets from business liability? Each type of business entity will provide a different level of protection to personal assets. We can help determine which is best for each type of business.
Becoming a business owner is an exciting adventure. By properly setting up a business with the right business entity and having all the legal groundwork in place from the beginning, it'll be easier to focus on the business' success. If you'd like a small business consultation, contact Thornton Law Firm.