Congratulations to the lovebirds who just got married or are prepping for the big day! In all the hustle and bustle (and love) that surrounds the wedding, it can be easy to forget about the legalities that come with officially being married. Don't worry, Thornton Law Firm compiled an essential to-do list and is here to help!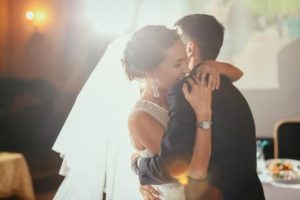 The 6 legal steps to take as newlyweds are: 
Get a marriage certificate/license: Before the big day comes, obtain the right documentation. For Raleigh residents, you can obtain a marriage license through the Wake County Register of Deeds office.  A marriage license is good for 60 days after it is issued.
Pick a name, and change it: A name change requires a fresh North Carolina driver's license and Social Security card. Don't forget, some establishments in the Triangle require the name on credit cards to match the name on the license,
Combine finances (if desired): Decide whether finances will be combined.
Update Beneficiaries: Review financial accounts (such as savings, investment, IRAs and insurance policies) and update beneficiary information. Keeping beneficiaries current is the simplest way to smoothly transition assets to a spouse in the event of death.
Set up health insurance & health care power of attorney: See where you might get the best deal for health insurance. Couples in the Triangle that are thinking ahead should also set up health care powers of attorney.  In the event one person is unable to make their own medical decisions, a HCPOA allows a spouse to decide on their medical care and treatment.
Make or update a will/trust: A will is much more than the distribution of property after someone's death. Perhaps, most importantly, if the couple has children, a will helps establishes the guardian of the children if both parents pass away. Similarly, utilize a will to set up a trust that can be used for paying for the needs of children that are minors, persons with special needs, etc.
Just like the honeymoon, none of us last forever.
We know that legalities are just about the last thing anyone wants to worry about when deepening a romance, in the most significant way. At Thornton Law Firm, we want to make sure that couples in the Triangle can settle into their new lives protected and stress-free. Don't want to leave your new love-bubble? We travel to you! Call us today at 919-740-1264.