At Thornton Law, we specialize in family, estates and health care directives in the Raleigh-Durham area.  Beyond that, what we do is help people achieve legal security. There are certain groups of people that benefit the most from our expertise.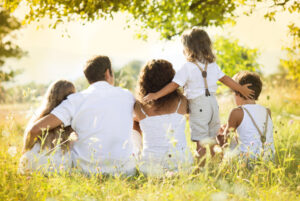 The three types of clients we help the most are:
Newlyweds: Wedding season is just around the corner and that means we see a lot of young couples setting up their legal documents to help them in their union. Many newlyweds already have assets coming into marriage and seek legal advice for combining them. Even if they don't have assets and property to protect, a new marriage usually means that emergency contacts and beneficiaries need to be changed on various documents.
New parents: Having a baby brings a whole new set of concerns. Who will take care of them if something happens to you? Will they be provided for in a manner that you'd want for them? If they haven't already had their legal affairs in order after marriage, new parents often see the addition of a baby as a bit of a wakeup call to get it done.
Growing families: As families grow and age, their legal affairs need to be shifted. Sometimes a family may have a child with special needs or acquire assets that they intend to keep in the family for generations. For these and other situations, families continue to work with us to ensure their legal needs are met.
The legal needs of our clients are always evolving, and we enjoy being there for them for this ongoing process. Whatever your stage in life is, we're happy to help you with your estate needs. Contact Thornton Law Firm today for a consultation on your estate planning needs.