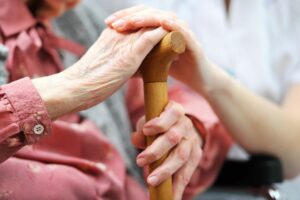 The cost of funerals has been on the rise for decades, making it hard to afford even the most basic options. A ballpark figure to expect when it comes to planning a funeral is between $6,000-$10,000 and up, depending on specific details.
Let's look at what makes the average funeral so expensive:
· Funeral Home: Most funeral homes charge what is called a "basic services fee" which runs $2,000-$2,500. This includes services that are common to all funerals like: copies of the death certificate, securing any permits needed, sheltering remains and coordinating arrangements.
· Cremation vs. Burial: The National Funeral Directors Association gives an estimate of the average funeral cost with cremation as $6,000 and funeral with burial as $8,500. Cremation can be significantly cheaper as burial involves extra purchases (funeral plot, transportation, flowers, casket, headstone, etc.).
· Embalming: Embalming is not always required. This would depend on if the body is buried or cremated and how quickly the service will take place after death. The cost of embalming averages around $500-$700.
· Flowers: Budgeting $500-$700 for flowers should be a good amount to cover the cost of flowers for a funeral. Local florists may even offer flower packages for funerals.
· Funeral Plot: The average grave plot costs between $1,000-$4,000. Along with the plot, there is a fee to open and close the grave and this runs around $1,000.
· Casket and Headstone: Caskets are typically the most expensive item used in a traditional funeral. They range on average $2,000-$5,000 depending on style, material, and design. Upright headstones run in the same range as caskets, while grave markers cost around $1,000.
Funerals can be costly but with proper planning, you can help reduce added stress on loved ones when you pass away. Planning ahead allows for price shopping and extra time to set money aside for funeral and burial expenses. Funeral arrangements can be documented in the estate planning process to guarantee the deceased's final wishes are carried out accordingly. At Thornton Law Firm, we have the knowledge and experience to help guide you through the estate planning process with ease! Give us a call today!