Many people think that creating an estate plan can wait until you are older. However, despite what people may think, you can create an estate plan at any age. In fact, it is always good to have some sort of estate plan just in case things happen and unforeseen circumstances occur. Keep in mind, though, an estate plan created by a person in their twenties can greatly differ from one created by someone who is in their late fifties.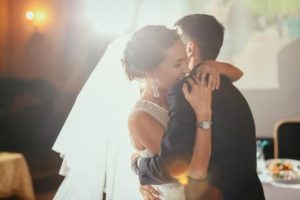 3 ways that estate planning differs depending on your age are:
Little to no assets for distribution/children: 

When people are in their early twenties, odds are they do not have much in terms of property assets. This is one main difference between an estate plan created for a person in their twenties versus a person in their fifties. However, estate plans are not just for distributing assets. If you have minor children, you'll want to make plans about who will care for them and how they will be cared for. Older couples won't have to worry so much about guardianships.

Health and wellness matters: 

An estate plan for someone who is younger may contain a general health care power of attorney and a living will. This designates a loved one to make medical decisions for you if you are unable to do so yourself as well as allowing you to make end-of-life decisions in advance so as not to burden your loved ones with such emotional decisions. In an older individual's estate plan, they will probably have the same documents, but they may have more explicit instructions on what to do regarding any medical or health decisions. Long-term care may also be something someone older would include.

Funeral planning: 

While it's never too early to have plans for these types of matters, someone with an estate plan later in life is more likely to lay out plans for a funeral and how to dispose of their remains upon their death. They are able to pay for the expenses prior to death or designate an amount of money to be spent on funeral planning. A younger individual with an estate plan may designate someone to execute funeral plans for them.
Whether you are looking to write up your first estate plan or you just want to update the one you currently have, Thornton Law Firm will be able to assist you. An estate plan is an extremely important and we will help you plan it out carefully to your specifications. Contact us today to get started.